90 min | Drama, Thriller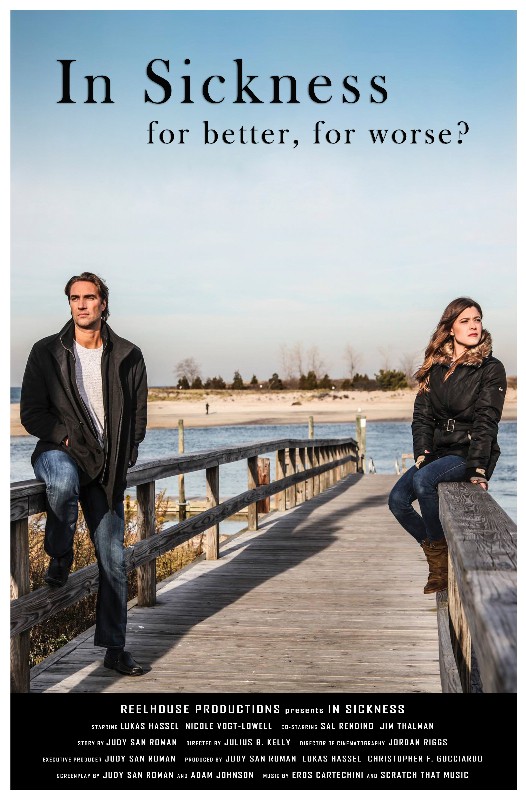 Logline:
After you take your vows, what happens when the future is nothing like what you envisioned?  As a man spirals deeper and deeper into his mental illness, his young wife is forced to question whether love really is enough.  
Synopsis:
"In Sickness"  is based on a true story, which focuses on the relationship of Andrew and Kendall. Andrew views the world like no one can imagine. Andrew suffers from mental illness, schizophrenia. In which the world he views on the insides begins to effect his world on the outside. Kendall escapes through the art of painting to hide her sadness, but has hope for the man she loves.The battle for sanity only worsens with the lost of Andrew's father. Sometimes it takes more than love to maintain a relationship. The question remains at the end of the day, Can love cure the mind?  
Cast:
Lukas Hassel
Nicole Vogt-Lowell
Sal Rendino
Vincent Ticali
Jim Thalman
Joy Shatz
Judy San Roman