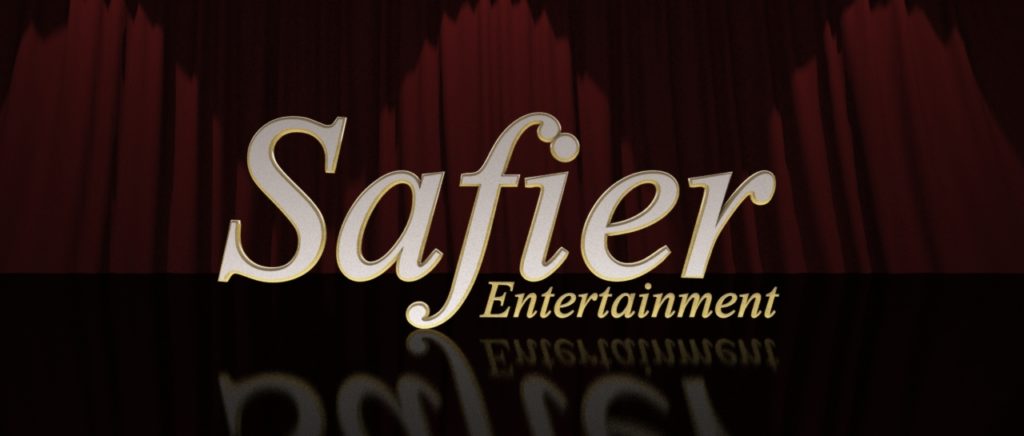 Safier Entertainment is a Film & TV Production, Finance and Worldwide Sales Company.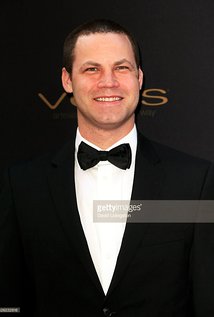 Jared Safier
Jared Safier is a 4 Time Emmy Award Winning Producer and Director who has produced a variety of films and series with numerous Oscar, Emmy and Golden Globe winning actors and actresses. Jared is a member of the Producers Guild of America and the Academy of Television Arts & Sciences. Jared was born in Carmel, California and lived there until the age of 3, when he moved to Olney, Maryland. Having received his Bachelor of Science in Finance and Business Information Technology from Virginia Tech, Jared began his career as an entertainment manager after booking a tour for an R&B artist in Europe (Sweden, Denmark, Germany, France, and England). Shortly after, he decided to start Safier Management Group. As time went on Jared expanded from his one R&B singer to include a roster of other talented musical acts including rap and hip-hop artists and DJs. Relationships in the music industry brought a few music producers to the team as well. As the company expanded he also began representing models for commercial, print, runway, and high fashion. Then he began to expand into Television and Film bringing on actors, actresses, writers, producers, and a Student Academy Award winning Director to his roster.
Jared started with Comcast during the acquisition of NBC Network, NBC Studios, and Universal Pictures, gaining unparalleled exposure to the entertainment industry as it relates to TV Production, TV Ultimates, Broadcast TV Entertainment, TV Participations & Residuals, Film Production, Film Ultimates, Film Participations & Residuals, Home Entertainment Inventory, Home Entertainment Revenue, Ad Sales, and Affiliate Sales. While working for NBCUniversal, Jared also had direct interaction with and developed key relationships with the Executives of NBC Network, NBC Studios, and Universal Pictures.
Jared has worked as a consultant on numerous multi-million dollar films and television shows. He has run 3 mini major film studios where he analyzed projects from a financial perspective. Including packaging films and TV shows with actors, directors, and producers as well as putting together the financial structure and foreign sales for films.
Through his production, finance, sales and distribution company Safier Entertainment, Jared has numerous Film projects and TV shows in various stages of production and development. Safier Entertainment is working with multiple major and mini major studios and has the ability to fund and distribute A-List Films and TV shows. Safier Entertainment has deals with all major studios and distribution platforms including Disney, Fox, Universal, Paramount, Warner Brothers, Discovery, Netflix, Lionsgate, Amazon, Hulu, HBO, Showtime, Paramount+, Cinemax, Starz, EPIX, MGM+, NBC, AMC, Allblk, BET, BET+, FUBU, Crackle, Redbox, Apple TV+, Apple iTunes, Google Play, Peacock, Pluto, Microsoft Movies & TV, Xbox 360, YouTube Movies, Vudu / Fandango, Hoopla, DISH Network, DirecTV, Time Warner Cable, Comcast, Verizon Fios, Cox Communications, Shaw Communications, Charter Spectrum, Mediacom, Rogers, Eastlink, and many more as well as deals with Walmart, Best Buy, Barnes & Noble, Target, and other stores. In addition, Safier Entertainment has it's own domestic theatrical distribution company and it's own foreign sales company that sell films in all foreign sales territories worldwide.
Safier has produced a variety of films including Torch starring Emmy Award, Grammy Award, Academy Award, and Tony Award Winner Rita Moreno; Christmas vs. the Walters starring Shawnee Smith, Dean Winters, 4 Time Emmy Winner & 10 Time Nominee Chris Elliott, 2 Time Oscar & 3 Time Golden Globe Nominee Bruce Dern, 2 Time SAG Award Winner Caroline Aaron, Betsy Beutler, Paris Bravo, Nate Torrence, Jack McGee, 2 Time Golden Globe & 2 Time Emmy Nominee Richard Thomas, John Farley, Christopher Brian Roach, Jaime Zevallos, Joseph D'Onofrio; Senior Entourage starring 5 Time Golden Globe & 7 Time Emmy Winner Ed Asner, Grammy Winner & Golden Globe Nominee Helen Reddy, Golden Globe & 5 Time Emmy Nominee Marion Ross, Oscar Nominated Director Mark Rydell, Oscar Winner, 2 Time Golden Globe Winner & 8 Time Golden Globe Nominee Jamie Lee Curtis and 2 Time SAG Award Winner and 4 Time Emmy Nominee Laverne Cox; and 7 Days to Vegas starring Vincent Van Patten, Ross McCall, Emmy Nominee & Golden Globe Winner Paul Walter Hauser, 2 Time Emmy Winner Eileen Davidson, James Van Patten, Willie Garson, Lucas Bryant, Don Stark, John O'Hurley, Emmy Winner Chad Lowe, Oscar Nominee Jennifer Tilly, James Kyson, Danny Pardo. He has also produced and/or executive produced a variety of action and family films including Altitude with Denise Richards, Dolph Lundgren, Chuck Liddell, and Jonathan Lipnicki; Silencer with Johnny Messner, Chuck Liddell, Tito Ortiz and Danny Trejo; and The Brawler with Zach McGowan, 3 Time SAG Award Winner Taryn Manning, Amy Smart, Emmy Winner Joe Pantoliano, and Oscar Nominee Burt Young as well as many more films and series.
Jared's TV projects include being the Supervising Producer for the 23 Time Emmy Award Winning and 56 Time Emmy Nominated drama series The Bay on Peacock & Amazon Prime, with many extraordinary actors such as Emmy Winners Charles Shaughnessy (The Nanny), A. Martinez (Santa Barbara), Judi Evans (Guiding Light), Eric Martsolf (Days of Our Lives), 11 Time Emmy Winner Kristos Andrews and Oscar and Emmy Nominee and 2 Time Golden Globe Winner Bruce Davison (X-Men, X-Men 2), as well as Daytime Legends: 4 Time Emmy Winner Ronn Moss (The Bold and the Beautiful), Lane Davies (Santa Barbara), 7 Time Emmy Winner Mary Beth Evans (Days of Our Lives), Emmy Winner Nicolas Coster (Santa Barbara), Jacklyn Zeman (General Hospital), Ilene Kristen (One Life to Live), Primetime Emmy Winner Patrika Darbo (Days of Our Lives) and 3 Time Emmy Winner Matthew Ashford (Days of Our Lives); and Co-Executive Producer for The Jimmy Lloyd Songwriter Showcase on NBC & Amazon.