90 min | Drama
Apple TV, Fandango, Amazon, VUDU, Hoopla, Google Play, YouTube Movies, DirecTV, Xfinity, Verizon, Spectrum: https://geni.us/OvidandtheArtofLove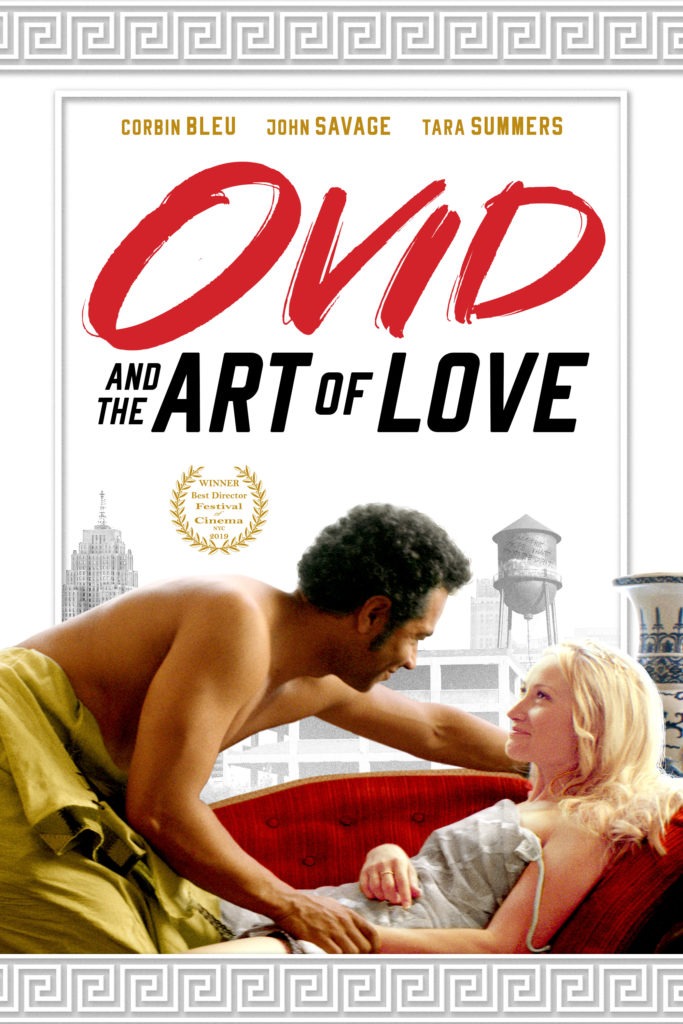 Logline:
In this fresh retelling of the famed Ancient Roman poet's life set in contemporary Detroit, the young Ovid finds his life in danger when he clashes with the emperor by writing a guide to love and seduction.
Synopsis:
Ovid and the Art of Love is about a young man who finds his life in danger when he writes a guide to love. It is based on the epic life of the Ancient Roman poet Ovid but updated to create a hip and relatable world for modern audiences (think Baz Luhrmann's Romeo and Juliet or Hamilton).
Set in a time-blending back drop of togas, sneakers, hip-hop, and poetry slams, this unique and timely tale about government power, resistance, and discontent ultimately delivers a hopeful message about the power of words and the true meaning of love.
Corbin Bleu (Disney's hit High School Musical trilogy) masterfully transforms into the poet Ovid, whose work has been cherished for over 2,000 years, while John Savage (The Deer Hunter) gives an electrifying performance as Augustus, Ovid's conflicted nemesis. Tara Summers (Mercy Street, Boston Legal) plays Julia, Augustus's tough, rebellious daughter, and Tamara Feldman (Gossip Girl, Hatchet) is the emperor's activist granddaughter. The film also features Joseph McKenna (Shutter Island, Twelve Monkeys) and Lailani Ledesma (Comedy Central's Detroiters). Ovid andthe Art of Love is executive-produced by Greg Johnson (The Squid and the Whale), whose films have been nominated for Golden Globes and Academy Awards.
Cast:
Corbin Bleu (Disney's hit High School Musical trilogy)
John Savage (The Deer Hunter)
Tara Summers (Mercy Street, Boston Legal)
Tamara Feldman (Gossip Girl, Hatchet)
Joseph McKenna (Shutter Island, Twelve Monkeys)
Lailani Ledesma (Comedy Central's Detroiters)