86 min | Biography, Drama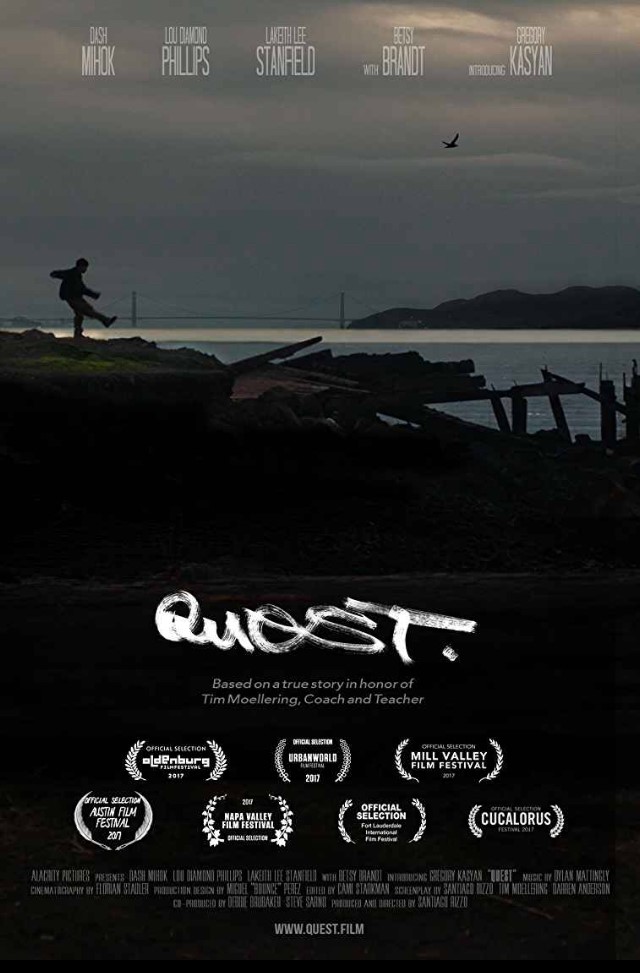 Logline:
A shocking non-romantic love story that does not shelter kids from the reality of what other kids go through. A commentary on our need for healing and empathy from a 12 yr old in crises losing faith in integrity.
Synopsis:
Mills is a middle schooler addicted to tagging. His home life is mess with an abusive dad and a mom who doesn't believe him. His school life isn't much better. A sympathetic teacher and champion of at risk kids enters his life, Tim. And as much as Mills pulls away, he finds himself compelled to try to trust, just one more time.
Twelve-year-old graffiti artist Mills avoids his abusive stepfather (a brutal performance by Lou Diamond Phillips) by staying out all night tagging. His mother works nights and is oblivious, unconvinced her new husband is cruel to her son. The late nights on the streets aren't just dangerous, but they're also not conducive to studying and doing homework. Mills' grades are failing, and his emotional state has led to outbursts. His teacher has had enough and is ready to give up on him. Enter burly, awkward, but extremely lovable football coach and teacher Tim. Refusing to walk away from any student, he offers to help Mills, giving him a spot on the football team in an effort to keep him out of trouble. The two bond as Tim goes out of his way-sometimes blurring the student/teacher boundary-to steer Mills in the right direction. Unfortunately, their innocent relationship is suspect to those around them. Will Tim risk it all to save Mills? Based on a true story, QUEST is an absolutely moving story of one teacher's unwavering dedication to a student in desperate need of love.
Cast:
Gregory Kasyan (War Dogs, Daybreak)
Dash Mihok (Ray Donovan, Silver Linings Playbook, The Day After Tomorrow, Punisher, Perfect Storm, Romeo+Juliet)
LaKeith Stanfield (Get Out, Straight Outta Compton, Selma, Snowden, The Girl in the Spider's Web, Sorry to Bother You, Dope)
Lou Diamond Phillips (Golden Globe Nominee. Courage Under Fire, The Big Hit, Young Gund, The 33)
Betsy Brandt (Breaking Bad, Magic Mike, Life in Pieces)
Allen Maldonado (The Last O.G., Straight Outta Compton, Black-ish, The Equalizer)
Marlyne Barrett (Chicago Med, Chicago Fire, Hitch)
Sepideh Moafi (The Deuce, Falling Water, Notorious)